Live Classes & Events, Recorded for Viewing Later!
Join the Community!
12 FREE

Live Classes per Month

Up to 50% Off

Select Special Events

15+ Educators

Knowledgable and Supportive

Exclusive Member Access

The Love & Light Lounge and Special Events
Easy and Secure Payment
Trusted payment methods
Pay with Visa, Mastercard, PayPal
Secure payments
Processed in a Level 1 PCI compliant environment
Cancel any time
Canceling your subscription is quick and simple
Testimonials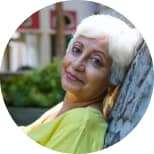 Marilyn L
Tatiana Franklin has a gift of making people feel welcome in the classes she teaches. She takes her time explaining things step by step and is open & available for any questions. Awesome Experience.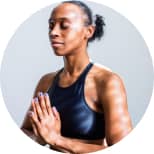 Lisa K
I would recommend Dr. Higgins because of her well rounded view that includes her education in medicine AND her spiritual economy.
Sara R
Marisa Meddin is such a gifted medium and intuitive, & also a beautiful ray of light!
Michael A
I definitely would recommend Shannon Maley. She is highly intuitive and brings light to any questions you may have.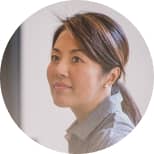 Julia B
Jamie Butler is warm, authentic, engaging and sharing ways of living that help us live our best lives. So grateful!
Live Sessions With Experts
Join programs on a variety of topics
Health & Wellness
Spirituality
Personal Development
Corporate Wellness
Still Have Questions?
CFLL+ is the Center for Love and Light's exclusive membership, combining classes across fitness, yoga, meditation & mindfulness, pilates, cooking & nutrition, spiritual discovery, astrology, tarot, and more. The perfect combination of wellness and woo.
If you are paying for the membership monthly, you will be billed for the membership on a monthly basis. You can cancel your membership at any time by sending an email to "
[email protected]
from the email address you used to sign up. Please include "Cancel CFLL+ membership" in the title of the email. We apologize that we cannot offer refunds if you have already been billed for a new month, but will cut your membership off for the next month upon receipt of your email.
Look for the blue CFLL+ tag! Or, go to the
Discover
page and sort by Membership classes!
Some instructors provide discounts for CFLL+ members so, for example, you'll find $50 off a $200 course or $25 off a $50 class. You'll automatically be charged the discounted rate with your membership!